Dental Implants Costa Rica
When you search the in internet for dental implants Costa Rica, any number of dental clinic sites come up that may or may not suit your needs, or that you would feel comfortable trusting your smile to. At Clinica Morera Fujiwara, we take pride in providing the most trustworthy and comprehensive dental care, tailored to both residents and visitors to Costa Rica.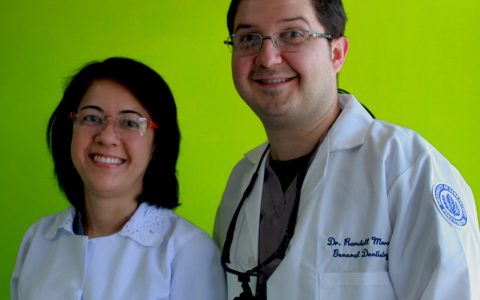 If you are looking to have dental implants, Costa Rica is a great place to come to save some money from the expensive dental care up north, be sure you treated with top quality and US-Trained dentists, and enjoy some of the beautiful and exotic site of this Central American country at the same time.
Here is a short summary of what dental implants are, and how we may use these to treat your smile. Implants are artificial roots made of titanium and some of zirconia that are placed in the oral cavity to support a single crown, a bridge or even an implant-supported denture (All on 4 or All on 6).
These implants can be used to support fixed and removable prostheses as well as to give orthodontic anchorage. If the local conditions and the general health of the patient allows for it, it is possible to insert post-extraction (extraction of one or more teeth and placement of implants at the same time) and, sometimes, immediately loaded implants (positioning of implants and a temporary crown).
With current technologies, it is possible to plan the implant placement with computer software that allows us to perform minimally invasive procedures, reducing postoperative discomfort, particularly in patients with fear of pain. If bone tissue is reabsorbed, in most cases it is possible to place implants by means of bone and/or soft tissues regenerative procedures (grafts).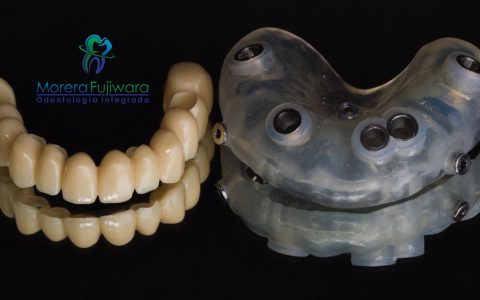 This will give you back the beautiful and natural smile you once had. Before placing an implant, a thorough exam has to take place, such as digital 3D x rays, pictures and models, so the implant can be successful.
If you are looking into dental implants Costa Rica, we would be happy to speak with you to talk through costs, and questions or concerns you would have. At Clinica Morera Fujiwara, we have treated many international patients to wish to receive top-quality care, but at a much more reasonable cost than they're able to get back home.
We look forward to meeting you, and helping you receive the top-quality care you desire.